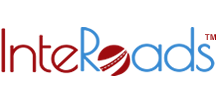 InteRoads™ offers comprehensive knowledge testing features for testing drivers' skills and is the market's most advanced, intuitive and efficient automated testing system. Powered with futuristic technology, InteRoads provides a state-of-the-art and user-friendly interface for Administrators, Examiners, and End-Users.
InteRoads provides a fully customizable, scalable, and enterprise–friendly automated testing solution to your Department at an affordable cost. Our robust features allow you to manage all aspects of your testing requirements with ease.
InteRoads management console offers many enticing features:
Real-Time Reporting: Status notifications and functions to retrieve testing statistics and create reports for criteria based activity. Ability to create, customize, share and print reports or use ad-hoc reports already included in the system.
Valuable Training Service: High level, concentrated training from a development team on the proposed system. Includes set up management, assistance on designing exams and reports, workflow configuration and more.
Easily Deployable: Easy to use management console complete with training assistance makes InteRoads readily adaptable to each client's needs.
User Friendly Control: Provides users with the ability to develop a customized test enriched with features like a questions library, multiple-choice and open-ended answer options, timer set up, and much more. Motor Vehicle Departments no longer need to settle for slow integration, out of date questionnaires or malfunctioning software.
Accurate Data Management Technology:  Data management is safely protected with our high technology platforms and secure database. Configuration of security settings offers smooth process flow for administrative access and supervisor settings.
Secure Reliable Platform: System security and access control functionality is tested against customer requirements to ensure protection from improper penetration.
Motor Vehicle Departments no longer need to settle for slow integration, out of date questionnaires or malfunctioning software.
Our deployment team has the experience you expect to integrate InteRoads into your Department locations. The trained staff at InteRoads is prepared to adhere to any specific demand presented, offer informative training sessions, and perform follow up service to guarantee a streamlined system is implemented.
Our state of the art online testing and exam management solution provides an easy to use, intuitive design that makes navigation and customization second nature for Administrators, Examiners and End-Users.
InteRoads team identifies bottlenecks in the process flow and offers updated troubleshooting to adjust the system for maximum productivity.
InteRoads uses a secure system to ensure that data and information exchange stays protected. System security is a top priority and efficiency of the InteRoads system is constantly evaluated to ensure strict policies are enforced. Advanced trouble-shooting techniques are implemented to detect hardware and software problems at the Administrator level.
InteRoads™ is a product of Z-Square Technology LLC, a secure credentialing management provider. Z-Square Technology is based in Kendall Square, the heart of the technology community in Cambridge, Massachusetts.